Helping you see Muskoka as it was meant to be seen
Located in the heart of the Muskoka area, Muskoka Window and Door Centre has proudly worked side by side with builders and architects for more than 30 years to complete Muskoka home and cottage projects.
As a long-standing local family business, we pride ourselves on the strong relationships that we have created with local and out-of-area builders, architects, and customers over the years, and our team continues to focus on maintaining our proven track record of excellence.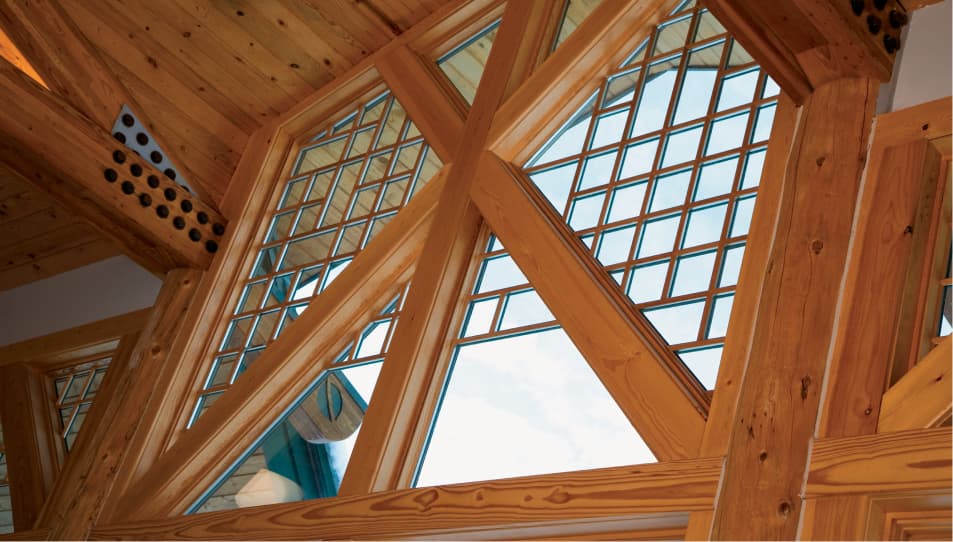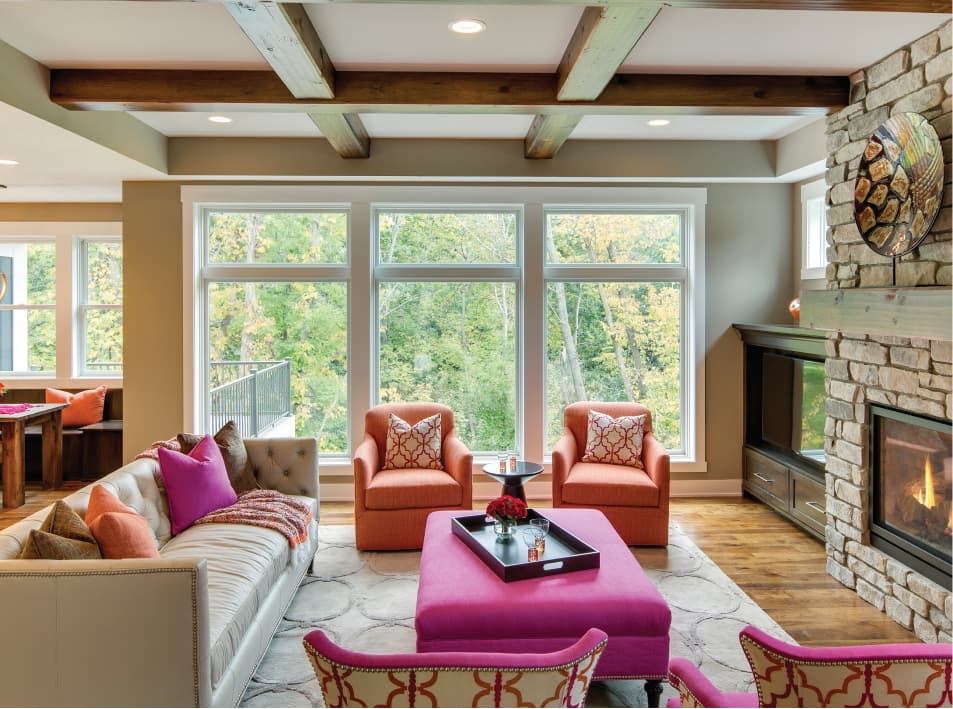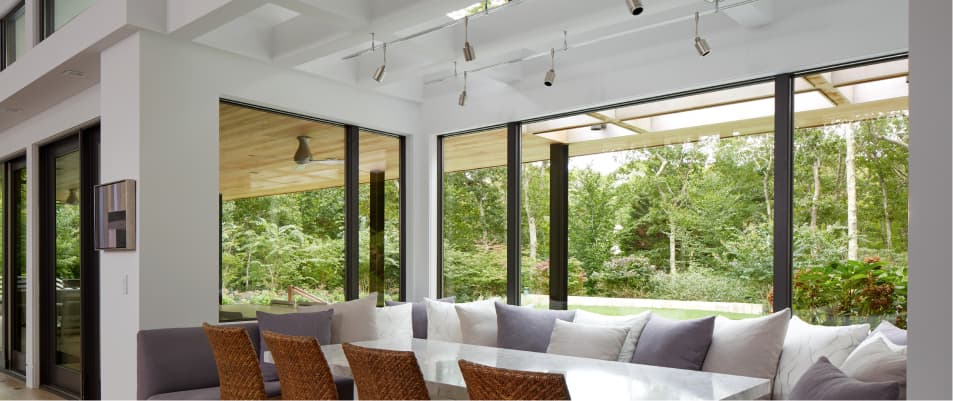 A note on timing
Customers planning for projects beginning in the summer months are advised to book with MWDC as early as possible, as our calendar fills up quickly during the summer. While we do the best we can to fit in every project, we encourage all customers to contact us today to ensure that your project gets the time and attention it deserves.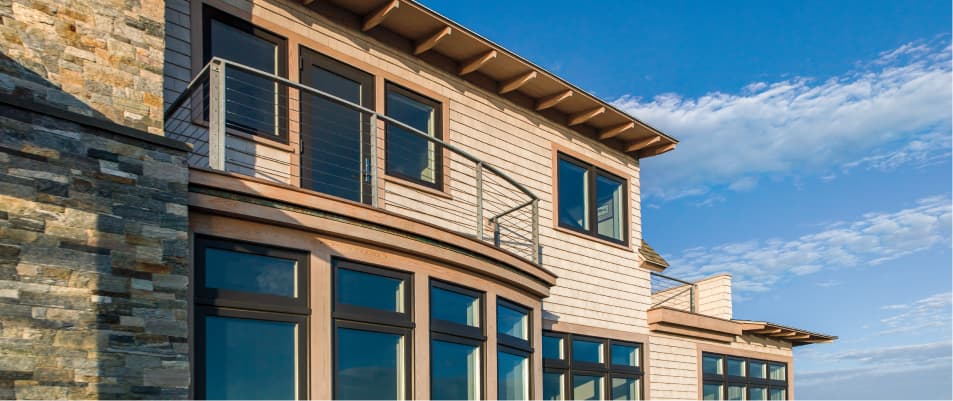 Working side by side with architects and builders
The team at Muskoka Window and Door Centre has built a reputation for excellence, forging meaningful relationships with local and GTA-based builders by providing them with full assistance and consultation on all design and product needs. Our door and window experts work closely with architects and builders to provide solutions for architectural and contracting demands of every size and scope.

Our showroom is always open to our professional partners. It features a wide range of door and window product samples, as well as colour and finish samples to help you and your clients pick the right products. Muskoka Window and Door Centre is also a proud long-time member of the Muskoka Builders' Association, which has helped us create lasting relationships with local builders, renovators, product suppliers, and other professionals.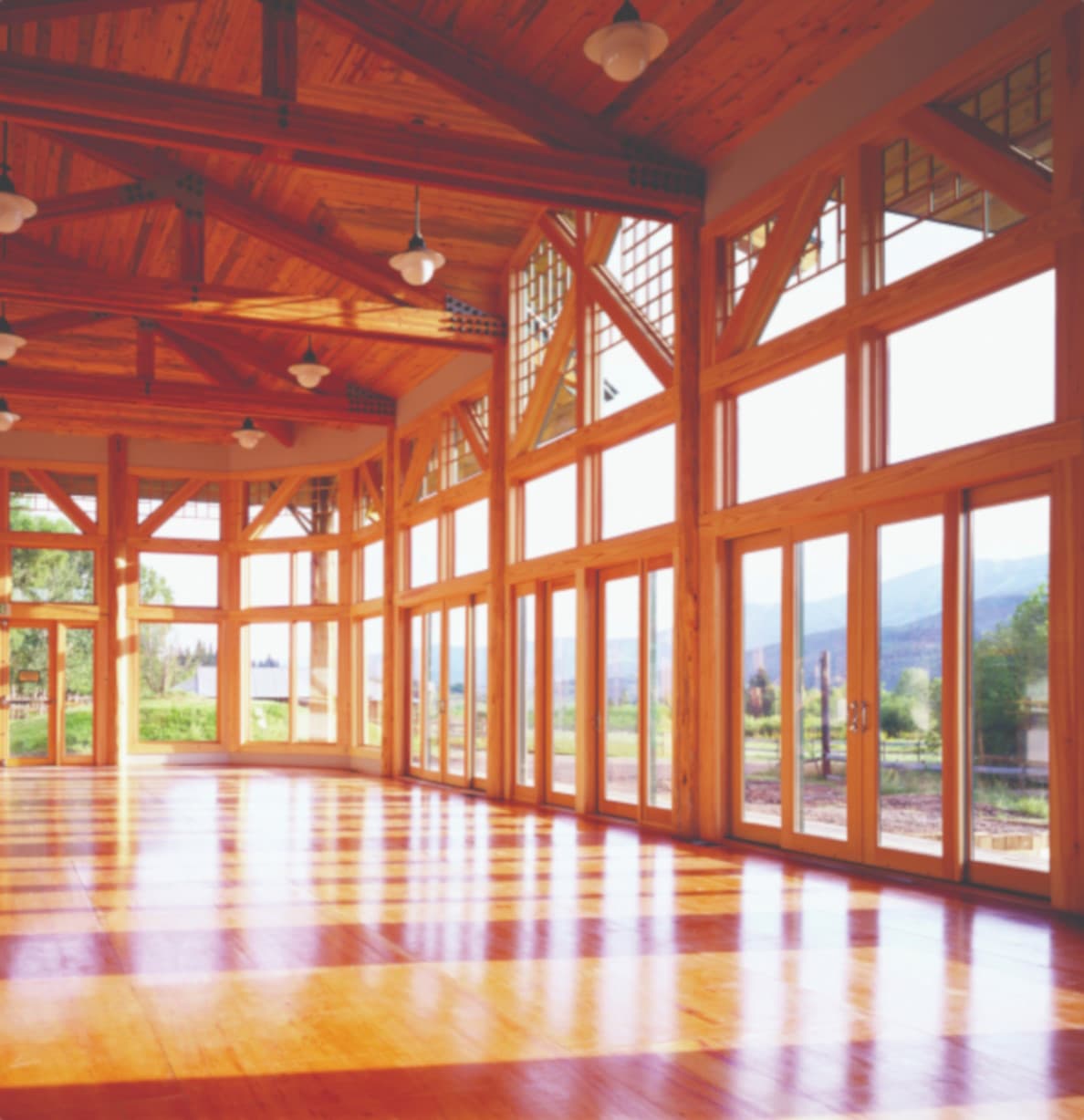 Our commitment to reliable collaboration with builders and architects
Muskoka Window and Door Centre values relationships with local designers, builders, and architects. We offer professional installation, access to our boardroom and showroom, and local support from our experts.

Our team is knowledgeable about our products and provides materials, plans, and product information for successful projects. Choose us for our industry-leading workmanship warranty, giving you and your clients peace of mind.
Contact us
for more information on how we can help with your next Muskoka cottage build.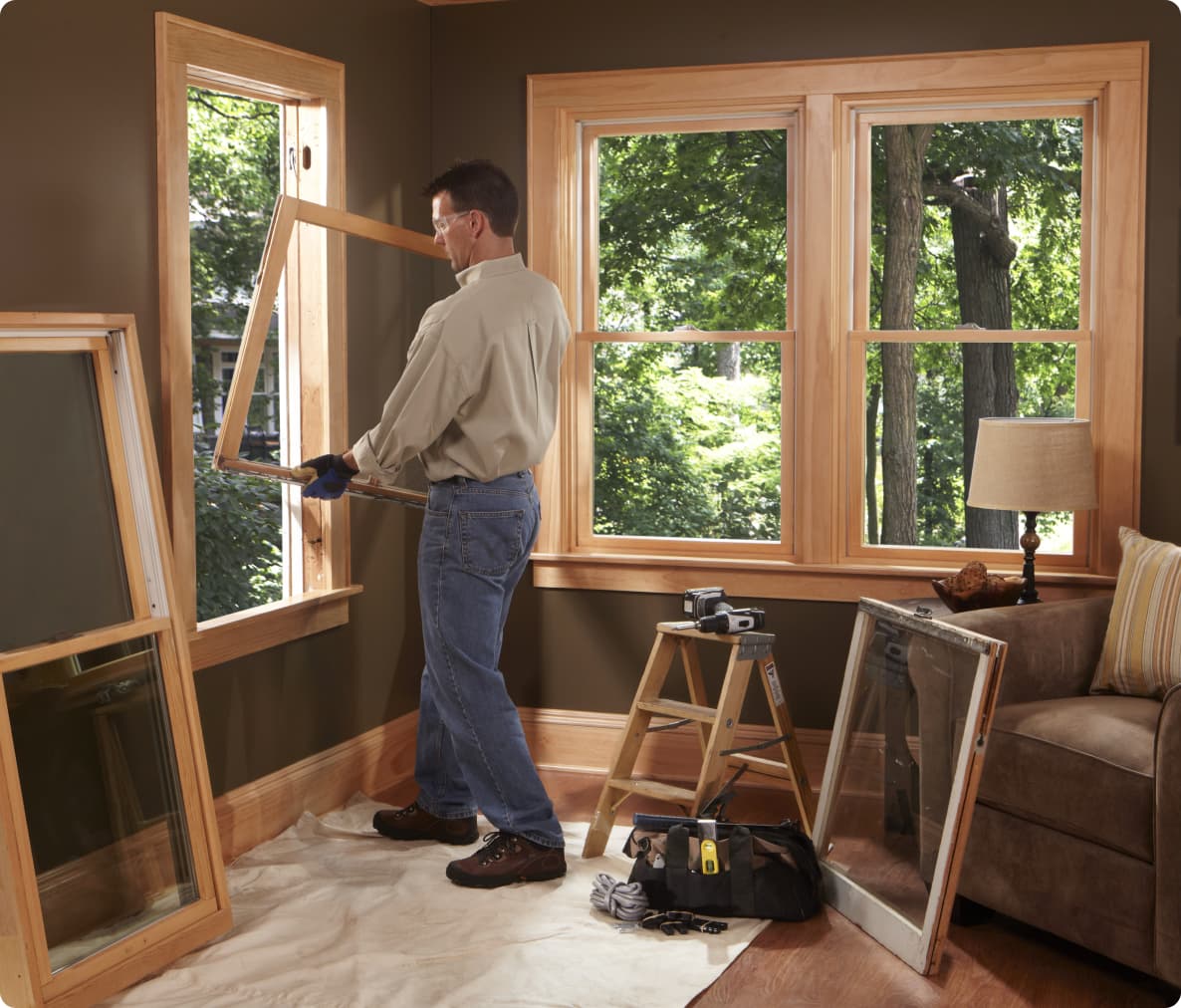 Professionally trained installers with attention to detail
The professionally trained team at Muskoka Window and Door Centre has more than 30 years of industry experience and pride themselves on their dedication to customer satisfaction.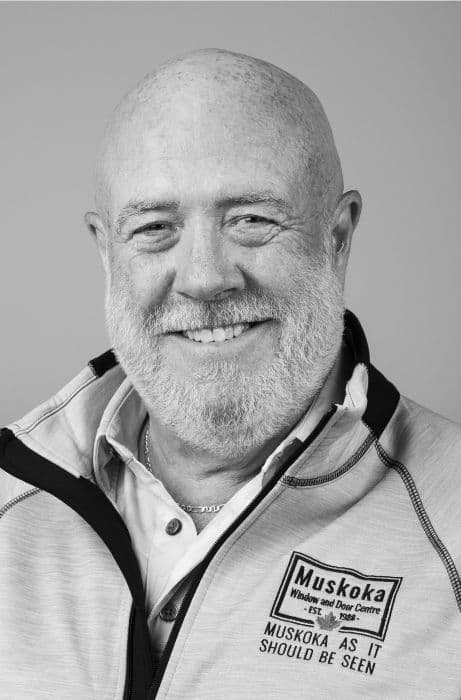 Jeff Hodges
Owner
As co-owner of MWDC, Jeff has proudly been serving his clients for over 30 years & has performed nearly every job at MWDC, making him a dynamic asset to all of our clients.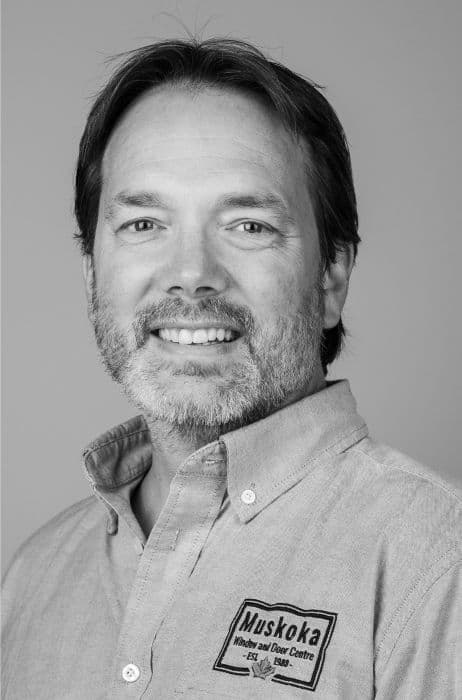 Randy Hodges
Owner
As a proud co-owner of MWDC, Randy is a "people focused ex-wilderness guide," which he maintains is not much different than helping people realize their dream cottage or home design. When not in the office, Randy enjoys riding his motorcycle and sailing.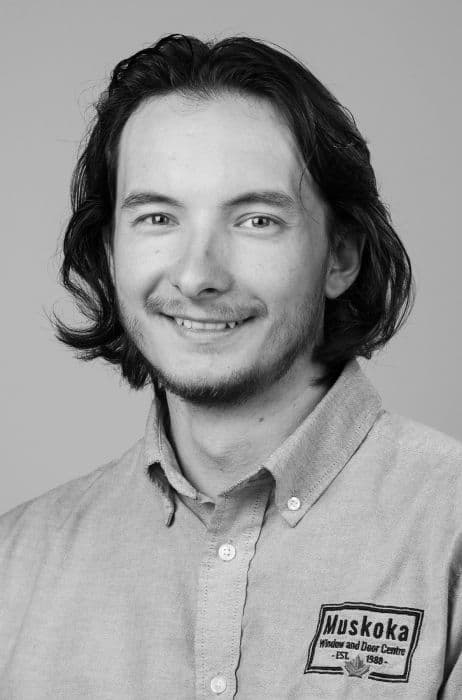 Dylan Hodges
Sales
Dylan is a salesperson who has dedicated himself to tackling projects of all sizes, never losing sight of what's most important in a project. Born and raised in Muskoka, Dylan grew up appreciating the Muskoka lifestyle and mentality. When he isn't in the office, Dylan is enjoying the great outdoors or climbing fake rocks.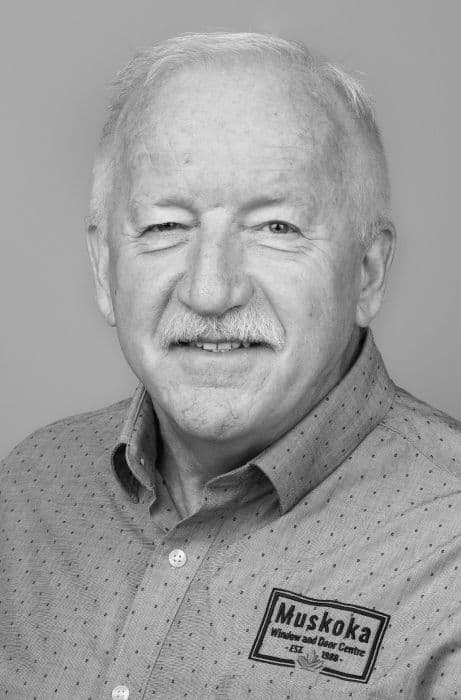 Al Bryant
Sales
With over 40 years of experience working in the building industry, Al is able to bring a unique skill set to the supply and end-user side here at Muskoka Window and Door Centre. In his time away from the office, Al enjoys woodworking and gardening, and loves the fresh air that the Muskoka area has to offer.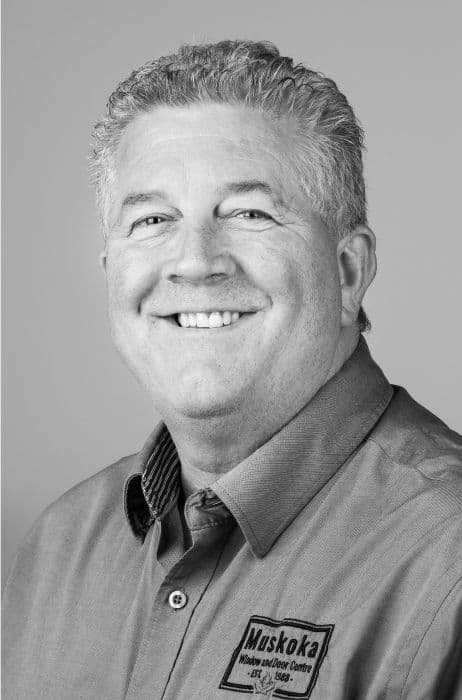 Peter Lovelock
Sales
Peter is a valuable member of the Muskoka Window and Door Centre Sales Team. Pete has been in the building industry for over 30 years . He excels in consulting directly with Architects, builders and clients. Pete is capable of taking on new construction projects of any size and scope. When not in the office, Pete spends time enjoying Muskoka to the fullest.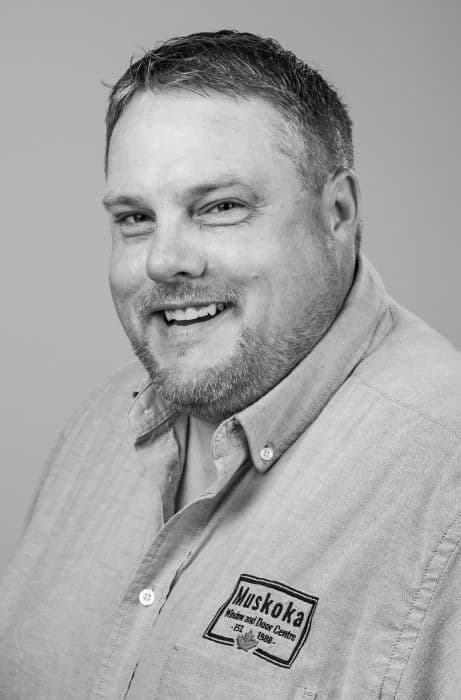 George Brown
Sales
George is a Sales Consultant who has dedicated the last 20+ years to all areas of the windowand door industry. George's experience allows him to guide you through your project to provide the bestoptions to meet your needs and budget. George enjoys the outdoors and is from a small community north of Muskoka where helping and caring for your neighbours was a part of everyday life.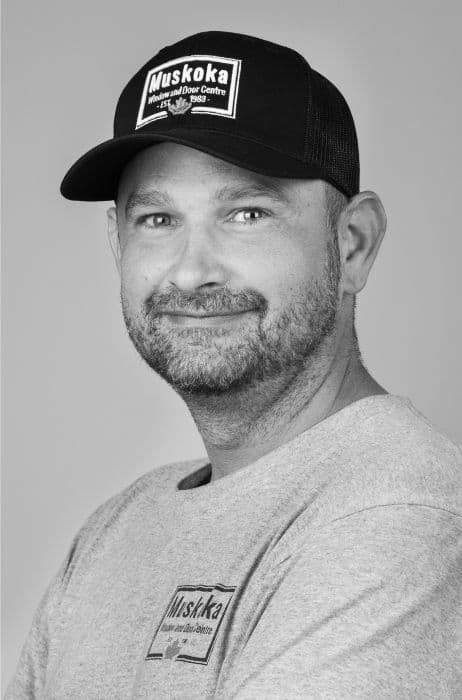 Chuck Lewis
Installation
Chuck has been with Muskoka Window and Door Centre for 4 years excelling in the Installation team leader role. Specializing in finish carpentry, Chuck maintains that he is "good at everything". Chuck has a passion for fresh baked cookies and can be seen enjoying them on his lunch breaks and the trails whether he is camping or riding his dirt bikes.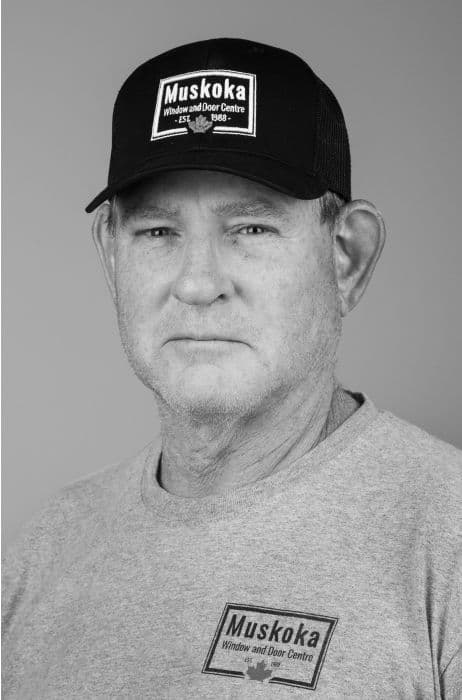 Shawn Lee
Installation
Shawn has been with the company for 2 years but has spent most of his professional career in the construction and carpentry industry. His attention to detail and work ethic as an Installation team leader ensure top quality workmanship and professionalism. On the weekends Shawn spends his time enjoying nature in Muskoka.
Trevor Hodges
Installation
Trevor Hodges
Installation
Trevor has been with the Muskoka Window and Door Centre team for more than 7 years now, bringing with him a strong skill set in professional window and door installation. When he's not installing new windows and doors are Muskoka, Trevor enjoys riding his motorcycle through the region and taking in the beautiful Muskoka scenery.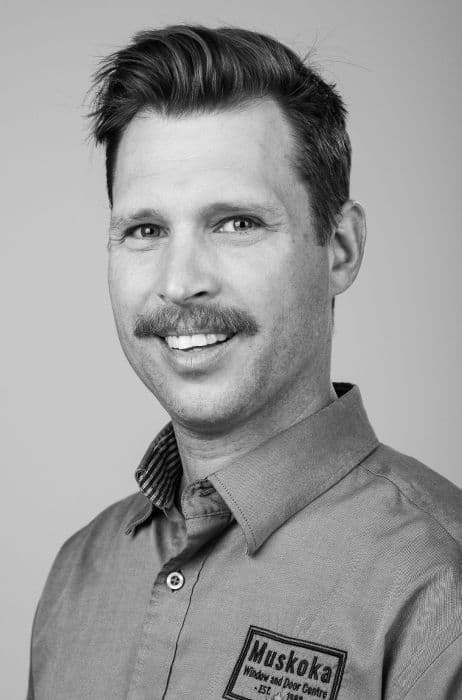 Ross Willard
Project Manager
Ross Willard
Project Manager
Ross provides support to our team and customers alike, from the details in the design stage, to installation, to service. Ross has more than 10 years of experience in the industry working with some of the best people around. When not at work, Ross enjoys time with his family, cooking, playing music, taking photos, getting outside, and just trying to get the laundry folded and put away.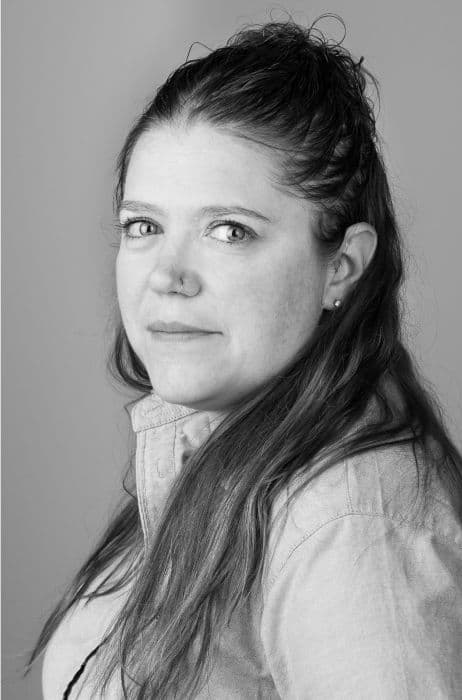 Christina Shire
Service
Christina is our dedicated Service Coordinator. She started in early spring of 2023 and was previously in the HVAC industry for over 5 years as an office manager. Outside of work hours Christina is taking care of her 2 kids and is usually at the rink, ball diamond or dojo with them.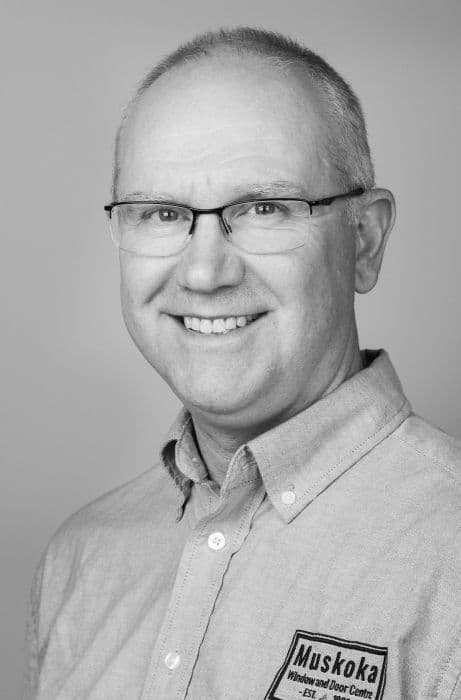 Rob Kennedy
Service
With almost 30 years of experience with Muskoka Window and Door Centre, Rob is prepared to assist clients with their window and door needs and help provide solutions to unique challenges. When he's not at work, Rob enjoys travel adventures and geeking out to the latest space news.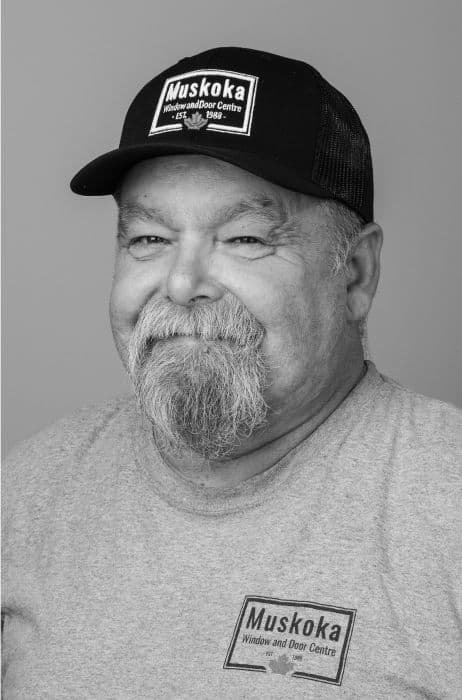 Kirby King
Service Technician
Kirby King
Service Technician
With over 20 years with Muskoka Window and Door Centre, Kirby has a complex skill set. Kirby's specialty is the installation of Centor screens, glass shower enclosures, troubleshooting repairs, and making adjustments to ensure that every project is just right. Kirby really enjoys the off season in Muskoka, which allows him to hop on his snowmobile and go ice fishing at his own leisure.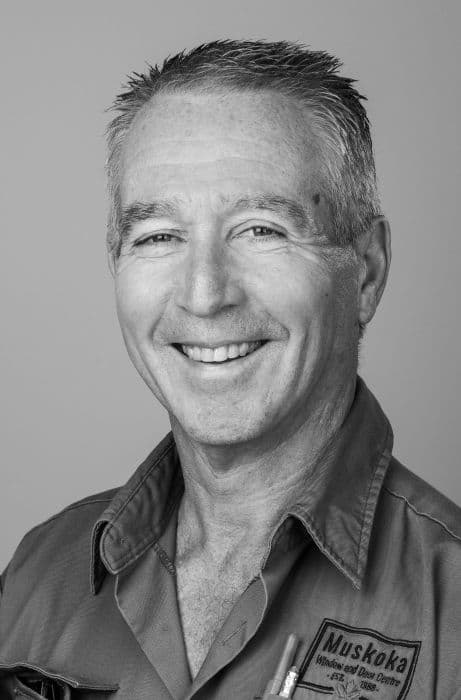 Brent Morrison
Service Technician
Brent Morrison
Service Technician
Brent is a mechanical engineer technician with over 15 years of service at Muskoka Window and Door Centre. His industry knowledge and experience has armed him with the ability to effectively solve any issues with products or installations. When he's not in the office, Brent can be found on the hockey rink or the golf course, depending on the season.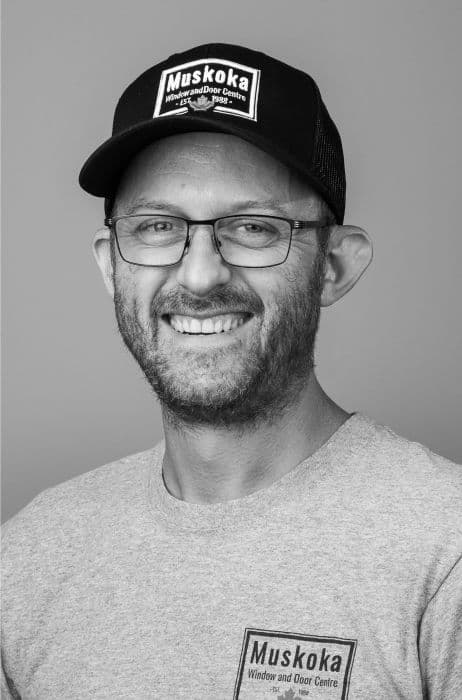 Graham Moore
Shipping/Receiving
Graham Moore
Shipping/Receiving
Graham started with MWDC in December of 2021. He brings a positive attitude and a decade of warehouse and logistics experience that he uses to deliver a smoother customer experience as the Warehouse Manager and Delivery Coordinator. In his spare time Graham enjoys rock climbing and restoring his vintage boat.
Want to join our team? We're hiring!
If you share our passion for customer satisfaction, we would love to hear from you.