Phantom executive screens make outdoor entertaining a breeze
With these roll screens on your porch or patio doors and windows, you'll never have to worry about insects, privacy, or inclement weather. Phantom's executive screens enable you to conveniently roll them away when not in use.
They're made with high quality materials that offer consistent performance and attractive and elegant designs that are perfect for your home or cottage. Phantom also offers a unique combination mesh and vinyl roll screen to complement your executive screen – giving you the option to use both together, or individually.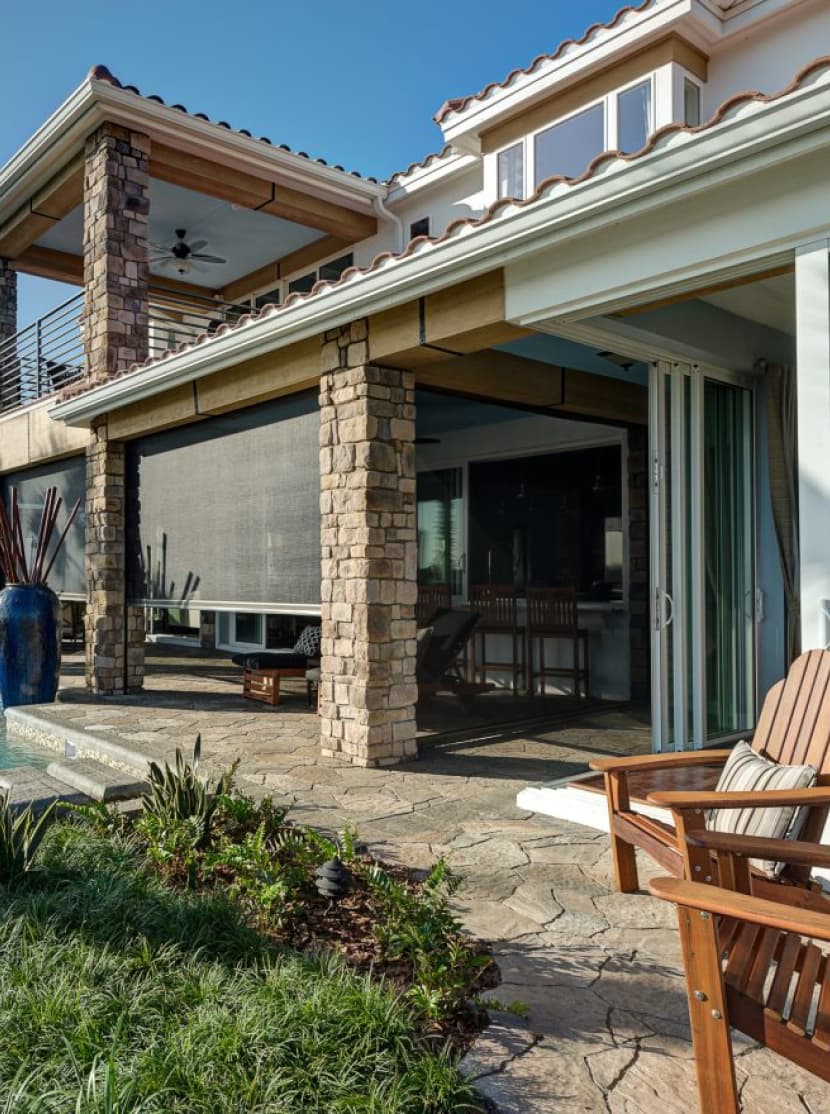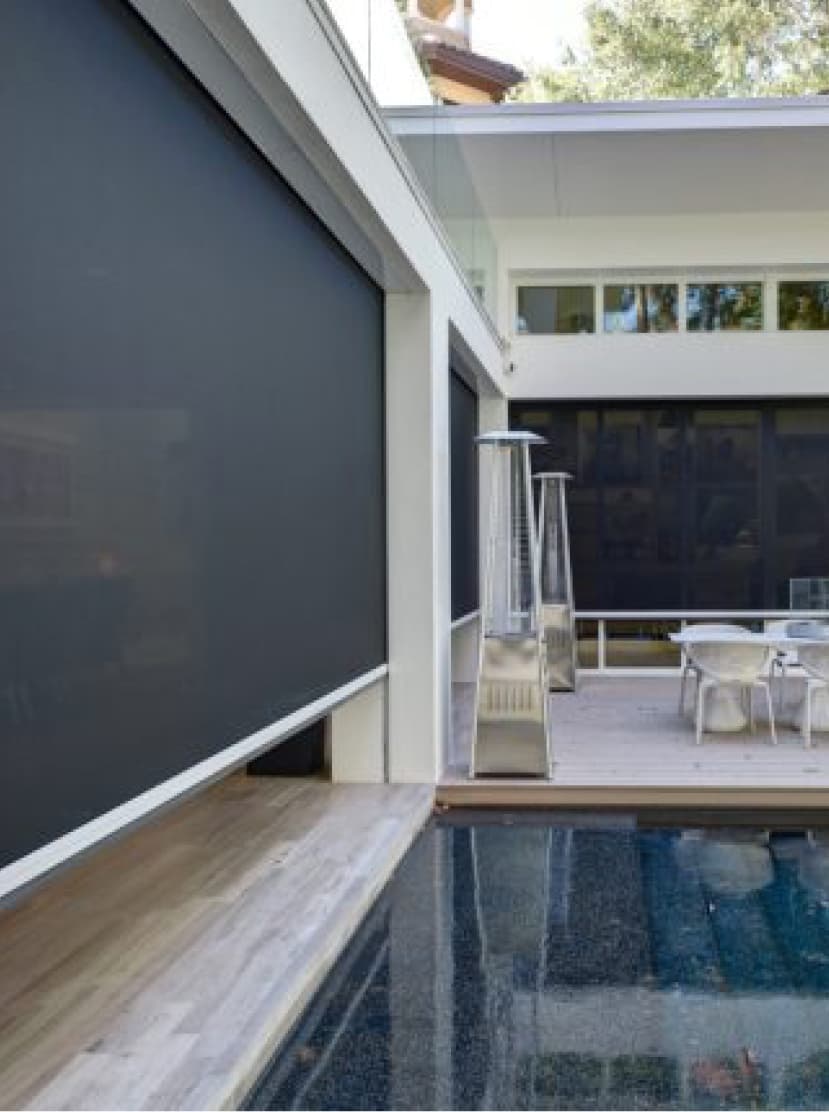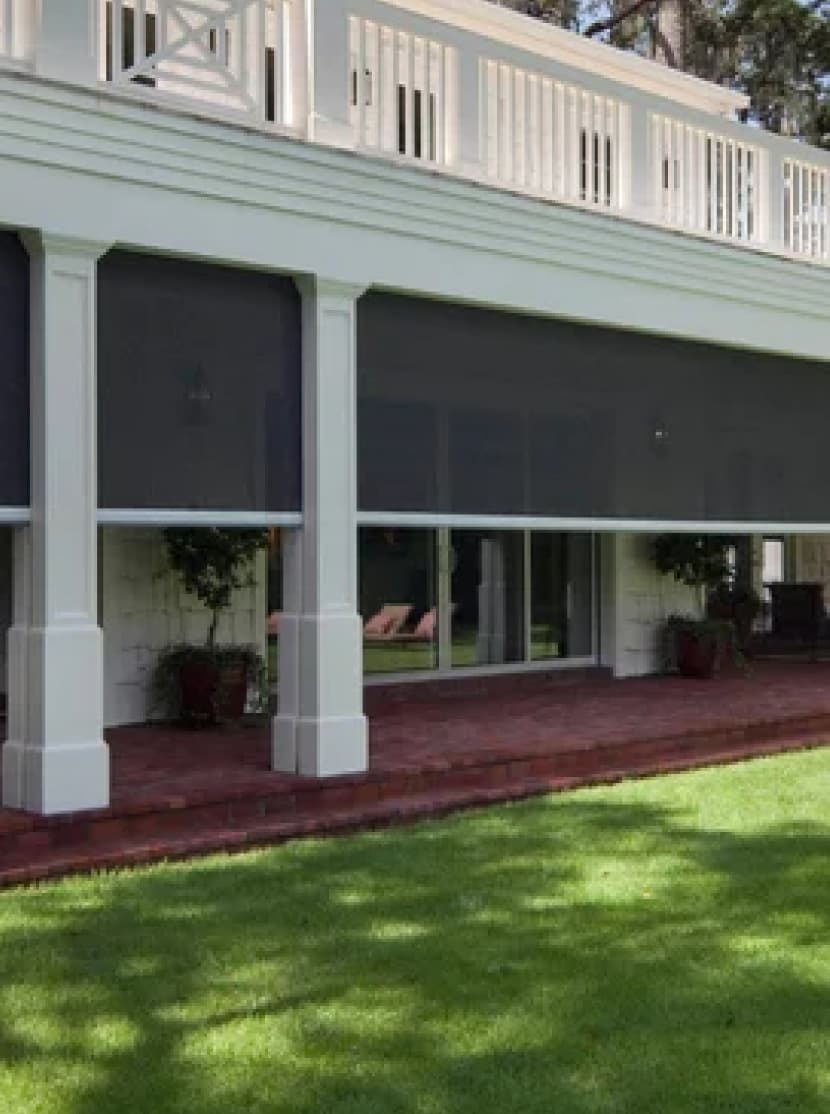 Phantom Screens
Phantom Screens are industry leaders in retractable screen systems for all your window and door needs. Whether it's for single or double entry doors, the screening of your porch, gazebo or Muskoka room, Phantom's performance is a barrier that keeps you safe and comfortable, and bugs and rain out.
With Muskoka Window and Door Centre you can count on:
Attention to detail every step of the way

Outstanding after-sales service

Friendly Northern attitude

Warranty service on everything we sell
Exclusive area partnerships with quality manufacturers

Best selection of unique products

Peace of mind of getting your project done beautifully & on time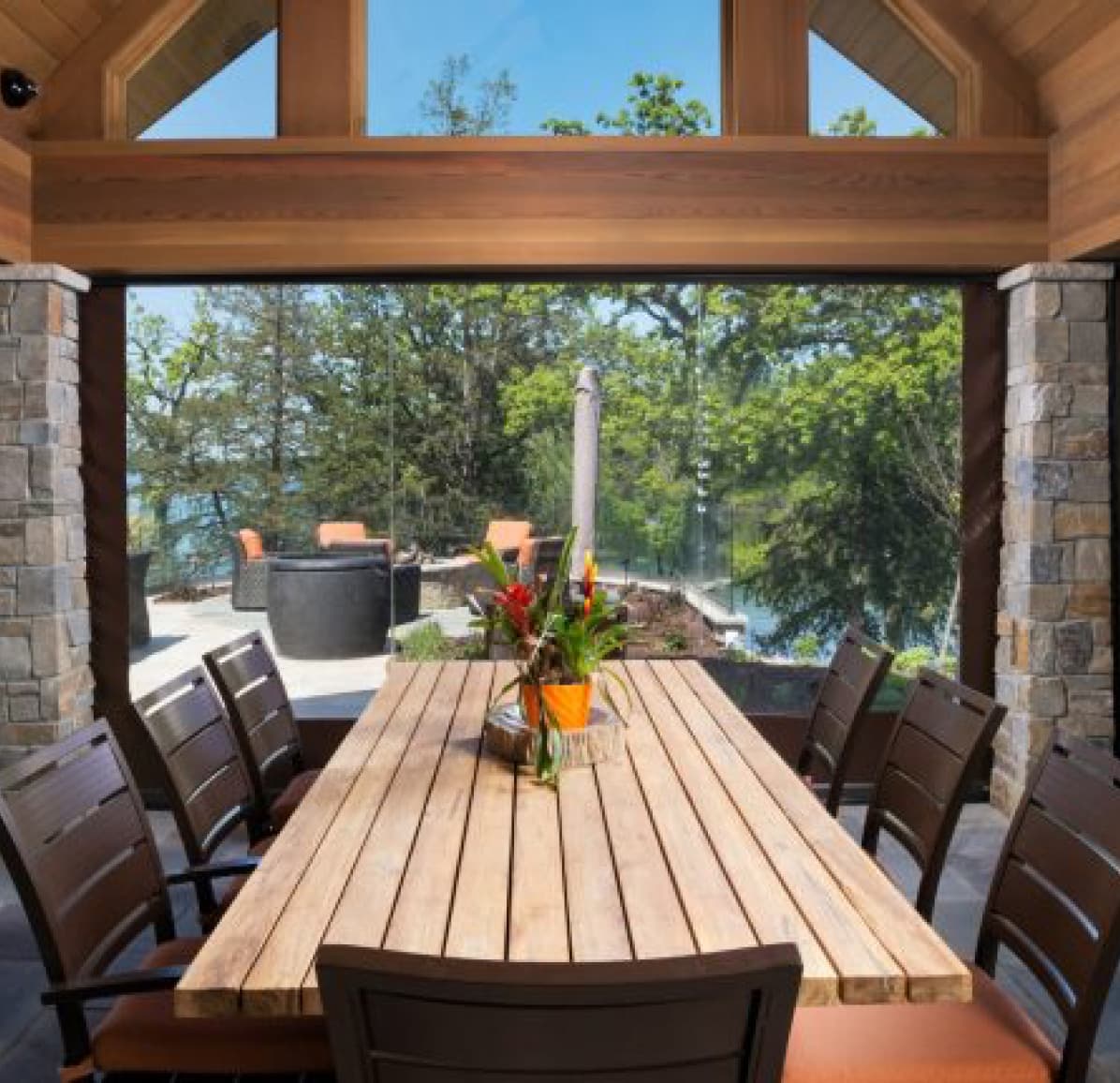 Retractable screens that disappear when you don't need them
Enjoy an unobstructed view of your beautiful property while ensuring complete privacy and glare protection with Phantom executive screens. Able to be installed anywhere, Phantom executive screens can fit most types of door and window openings up to 25' wide and 16' tall. The screens can be easily retracted and adjusted, offering you privacy, fresh air, and glare protection while giving you the most from your scenic view.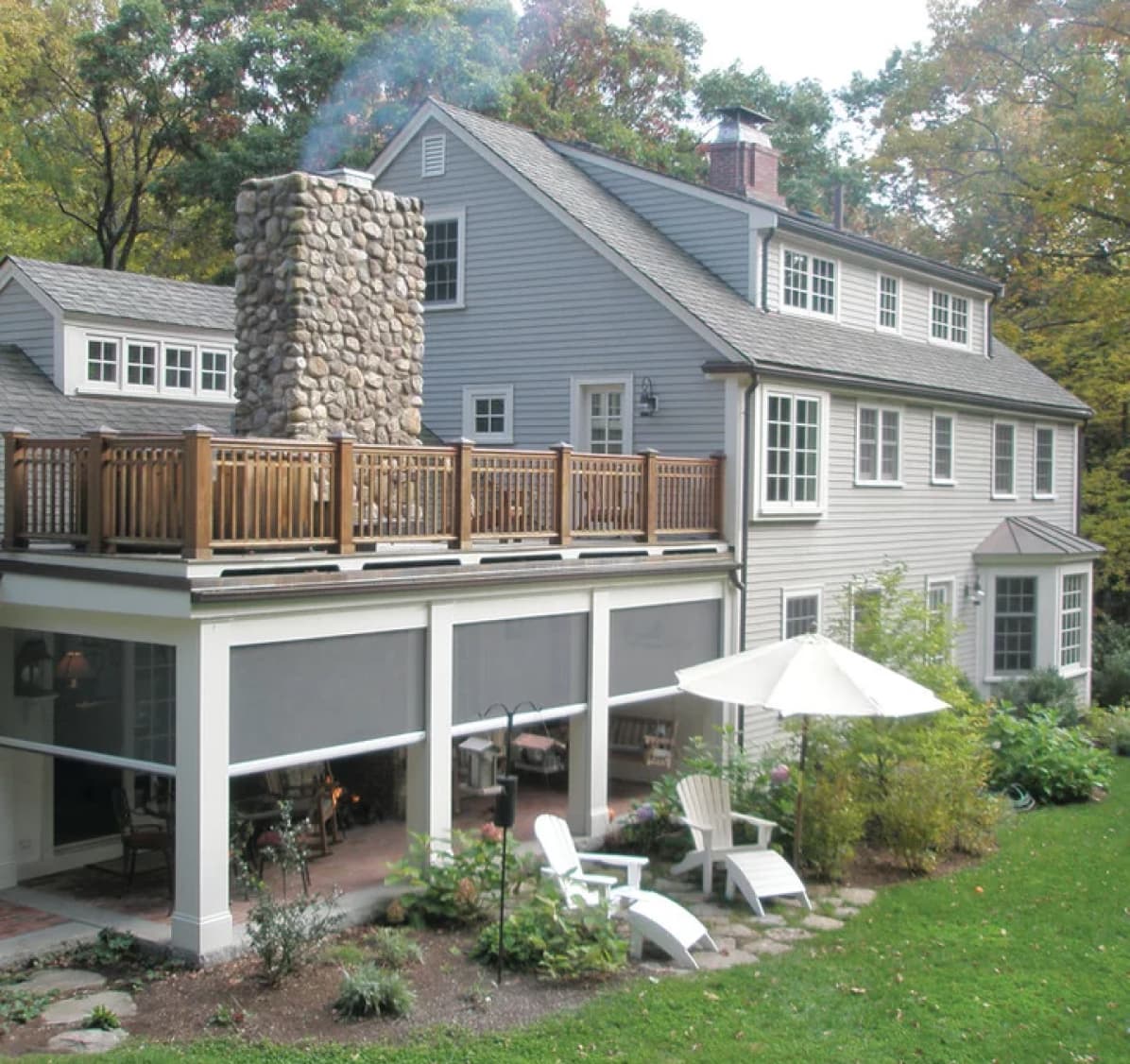 Inspiration for home and cottage
If you can envision it, Muskoka Window and Door Centre can make it happen.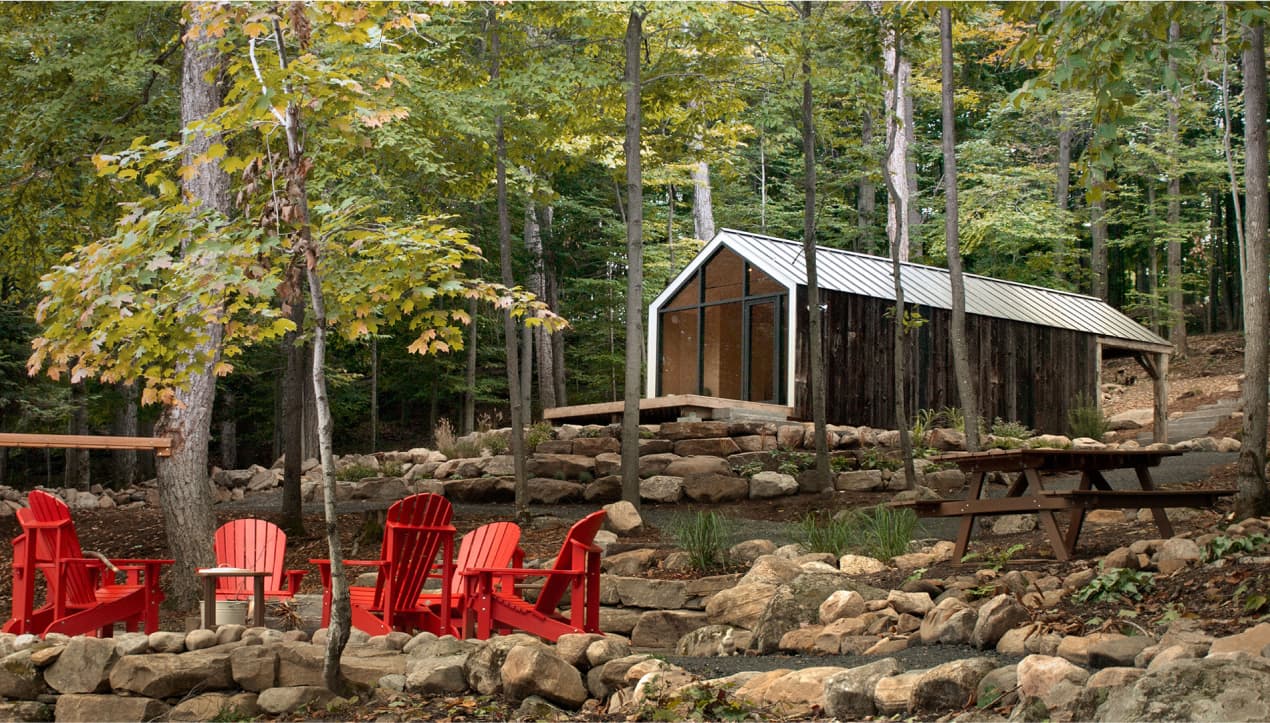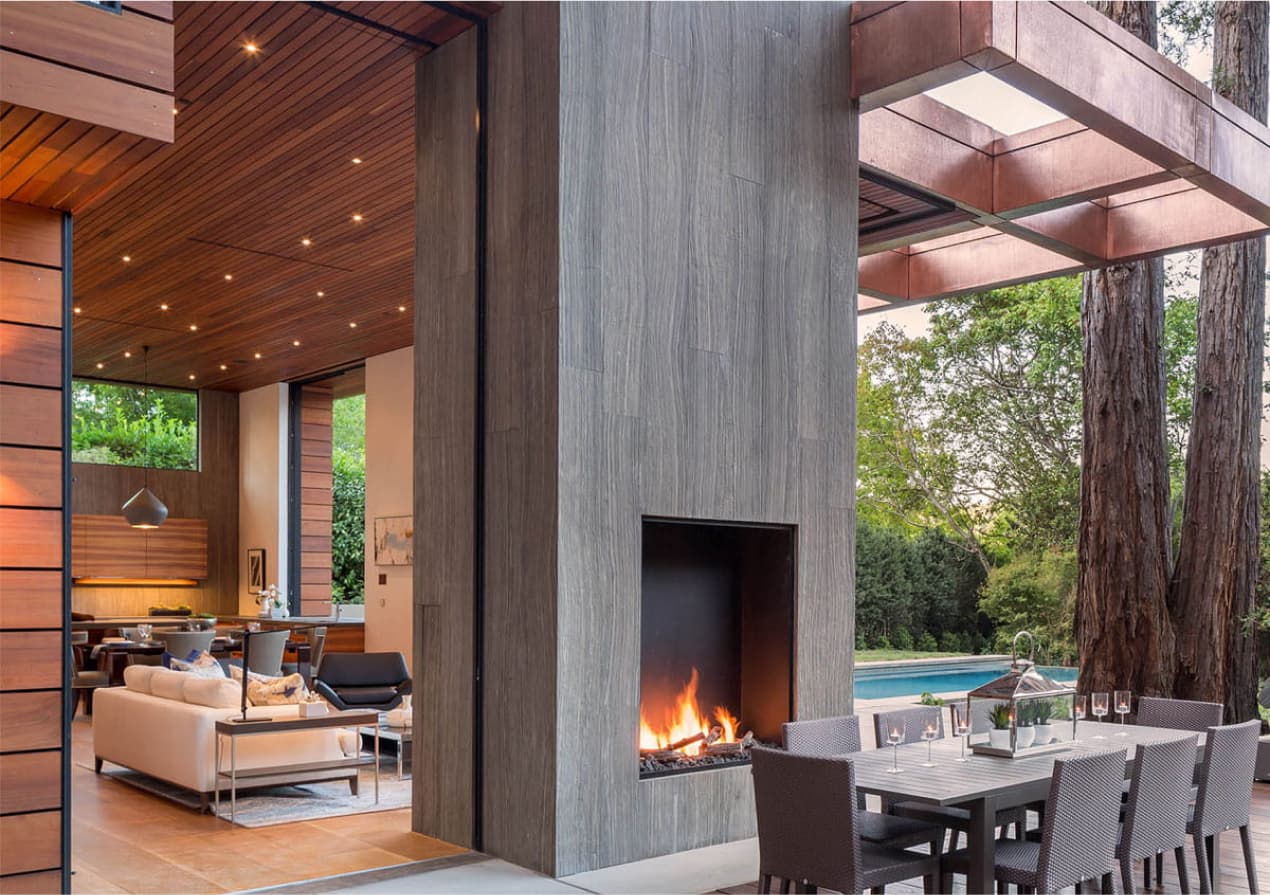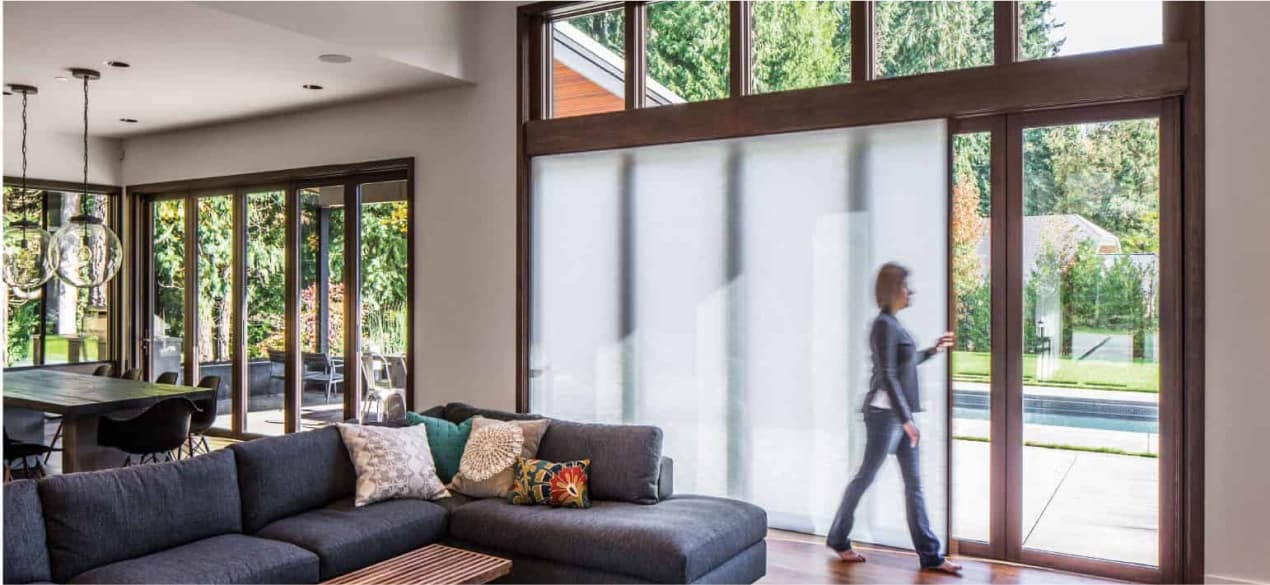 Frequently asked questions
While all window materials are designed to be as low-maintenance as possible, fibreglass composite, all vinyl and architectural aluminum windows require the least maintenance.
We can replace glass on products we have sold. We do not do repairs to units that have lost their seal or replace glass on products that are not ours. Please contact the company who put the windows in for assistance.
All-vinyl windows are typically the least expensive.
The best windows for your home or cottage depend on your needs and wants and will vary from client to client. Let us know what is important to you and what materials you prefer to see and we will guide you to a product that best suits your needs.
"I never hesitate to send new customers to Muskoka Window and Door Centre, knowing that they will be looked after well and given realistic, expert advice tailored to meet their needs and the architectural needs of their particular project."

David Gillett of David Gillett Design Ltd

February 5, 2018
"We rebuilt our cottage, and in the planning stages with our builder, Bill Ferguson, choose to work with Muskoka Window and Door Centre. They know Muskoka topography and the nuances involved. We're thrilled with the results. We love our windows and doors, the quality is exactly what we were after, knowing these windows would last and handle the Muskoka climate changes. We REALLY appreciated the installation team, and all the service that we have received since we moved back in. MW&DC looked after the small details, which for us, made a big difference."

The Bruntons, Lake Rosseau

August 6, 2015
"The fellows did an amazing job at our house. We are more than pleased! Thank you"

Dave H, Georgian Bay

October 4, 2022
"I was so pleased with the professionalism of your company and the employees who represent it! Trevor & Jack were "outstanding installing of the door and sidelights" - "they did an amazing job". A special thank you to Al for his guidance on the Sales Order."

Jim R, Port Carling - December 15, 2021

August 5, 2018
"The guys finished our Muskoka Room today and my wife and I are very pleased. The guys did a fantastic job and their professionalism and attention to detail is exemplary. Thank you for getting this done."

Pat & Jim, Bracebridge

March 29, 2022
"I just wanted to send you a quick note to thank you and to pass on my appreciation to the installers of the Centor doors. All the doors from Muskoka Windows and Doors look simply fabulous and we are so grateful to have worked with you both. Peter on all your expertise and patience helping us determine what exactly we wanted and Tammy for coordinating delivery and installation. We are looking forward to working with you in a few months with the order and installation of the phantom retractable screens."

Todd R, Haliburton

February 20, 2023
"We really appreciate the attention for the fine detail you gave our project."

Nancy Brodie

October 4, 2017
"I wanted to specifically mention how delightful the three men were who came to install the windows. Chuck, Jack and Brad were professional, polite, clean and pleasant. We are very pleased with their work and would happily recommend them if ever needed."

Martha L, Muskoka

March 4, 2022
"I would like to extend our appreciation and satisfaction of the Warranty work your company recently completed on all the windows of our complex. It was very refreshing to experience a company that actually stands behind its workmanship and honours the attending Warranty. We heartily agree with your motto."

Ronald Berry, Simcoe Condo Corporation

August 1, 2018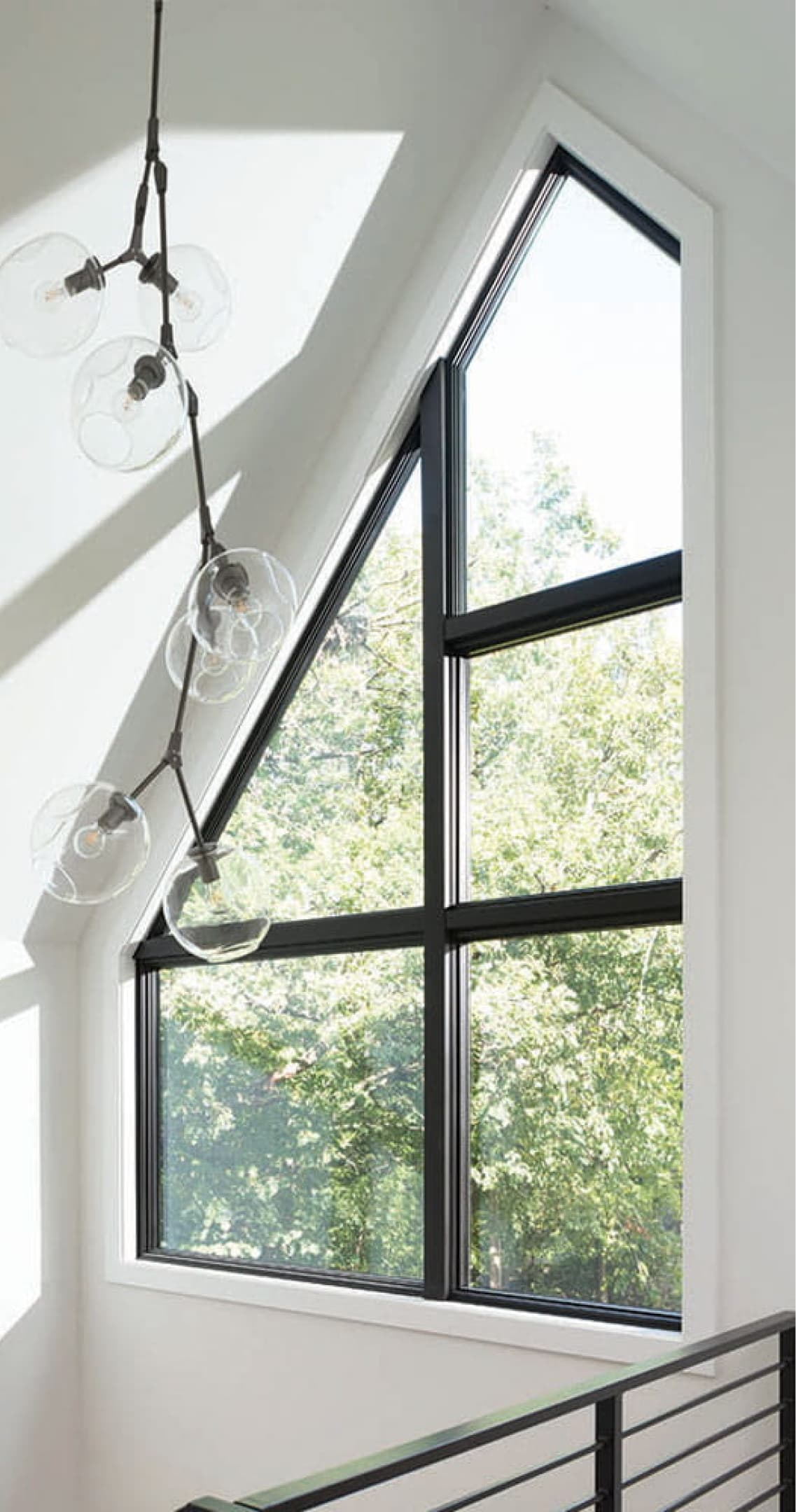 Let's get started
Fill out this form and a representative from Muskoka Window and Door Centre will contact you.